DAZ Studio 4 (the newest version to date), from DAZ 3D, is a powerful, comprehensive 3D figure creation, posing, art and animation tool, which is designed to allow hobbyists and beginners who're new to 3D art and animation as well as professionals to easily create their unique stunning artwork and animation by utilizing virtual people, pets, vehicles, accessories, environments, props and so forth. For folks who like to enjoy optimal freedom in the diversity of 3D figures creation without sacrificing the integrity of the character itself, the latest DAZ Studio also introduces an interesting new Genesis figure platform that offers a virtually limitless set of additional figure shape variations that can be built from a common base.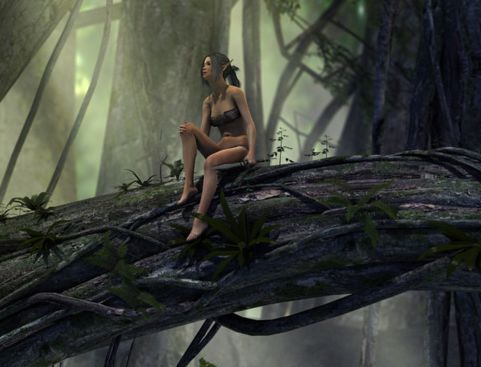 Main features of DAZ Studio 4:
TriAx Weight-Map System utilizes hand-painted weight-maps per-axis joint to manage the bending of a character
Auto-Rigging to automatically rig a custom figures
Optional Auto-Fit Plug-in lets users up-convert their existing clothing and hairstyling from the prior generation of characters for use with the new Genesis series
Smart Content tells the 3D character creation tool what type of asset it is, and what other assets are compatible with it
Content Management Service (CMS) to easily find 3D models and accessories thanks top the simple meta-data structure
Redefined user-friendly interface adds an in-app video tutorials to help beginners understanding the new UI and features
DAZ Studio 4 normally costs $49.95 for purchase. As part of DAZ 3D promotion offer, interested users are now entitled to download the full version of DAZ Studio 4 at no cost. This time-limited promotion will be expired on 31 July, 2011.
To grab a free copy of DAZ Studio 4, follow these steps:
Create a DAZ 3D account from here, and an email which contains an activation link will be delivered to your registered email address shortly.

Click the link to activate your new DAZ 3D account.
Once your account is activated, visit DAZ 3D promotion page at http://www.daz3d.com/i/3d-models/-/daz-studio-4?item=12194&_m=d.

Click "add to cart" button followed by "Subscribe me" button, and log into your account using the email address and password that you submitted in step 1.

Press "checkout" button to continue.

Press "Place Order" button and an email which contains an account page link and free license serial code of the animation creation software will hit your email inbox.
Log into the account page and download your desired setup installer of DAZ Studio 4 from "Available Downloads" category.
Note: Mac and PC versions are available
Input the received license serial key to activate the app to a full version.
DAZ Studio 4 supports Microsoft Windows 7, Windows Vista, Windows XP and Intel-based Mac OS X 10.5 or newer platforms.