Checking out pokes, friend requests, events, notices, messages, etc in Facebook from time to time can be a chore for users, particularly if they have to log in to the website and key in the password before gaining access. To make life easier, Facebook fans can consider making use of Facebook Notifications 2, a desktop application which can instantly inform users if there are new messages, notices, events, or friend requests, coming in.

Facebook supporters can download this desktop notification program via the link here. Once it is installed, users will be prompted a login Windows for users to key in their login name and password.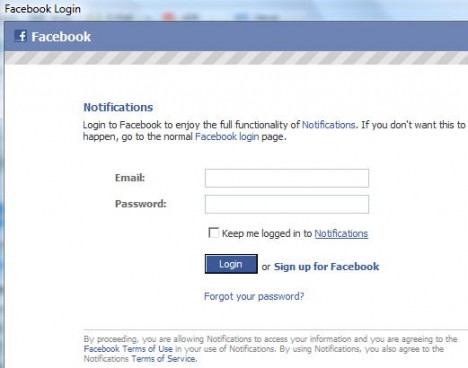 Once they are logged in, users can view the instant summary of notifications from Facebook which will appear in a small window.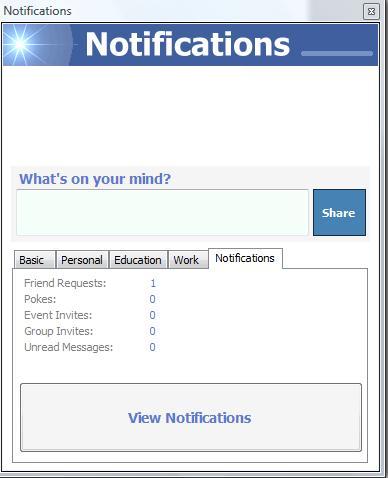 A tiny icon will be added into the window taskbar. Users can right click the icon to get the instant notification or summary.