An attractive and well-designed logo can project the desired professional image for a company, a web site or even a new brand. In the event your budget allocation is limited which restricts you in engaging a professional logo designer to design one for you, the easiest alternative is to DIY with a professional logo creator like LogoMaker. The latest version LogoMaker 3.0 costs $29.99 to purchase. However, in conjunction with the Avanquest free software promotion campaign, Avanquest is offering users the opportunity to download the older version LogoMaker 2.0 for free. Although it is one version older, the functions and features offered by LogoMaker 2.0 are excellent.

LogoMaker 2.0 from Studio V5 Corp is a user-friendly and innovative professional logo designing tool that helps amateur designers such as business owners, web masters, sales persons, etc to design their representative logo and tagline in just minutes. This logo creator application stores a huge collection of modifiable logo collections and templates which are categorized into various categories, e.g. business and finance, children and pets, construction, design and music, food and beverage, human services, nature and landscape, network, retail, sports and fitness, and technology. Users can take the easier method of modifying the template logo to become theirs instead of creating a completely new one from scratch.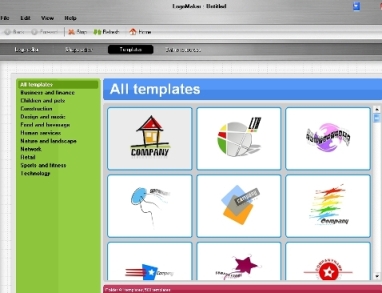 More than 1,500 professionally designed and fully modifiable logo templates categorized by industry and interest and over 6,000 objects and shapes for making logos.
Users can easily create a new logo or edit the template logo via a handful of editing tools: scale, rotate, align, cut, group, add layers, adjust color, etc. Users also can add image effects such as shadow, blur, outline, filters, color mosaic, noise, sharp, swirl, texture etc to the logo created.



LogoMaker 2.0 offers a handful of user easy to use, drag & drop, graphical engine for image and text manipulation tools
LogoMaker provides everything users need to create an attractive and interesting logo without consuming a lot of time and money. If users want to get a free copy of LogoMaker 2.0, users can go to the promotional page via the link here. Users need to register an account with Avanquest if they haven't. If they have registered, users just need to key in their email address under "For Avanquest Registered Users:" box.


Users will thence be prompted with the download link to download the free LogoMaker 2.0.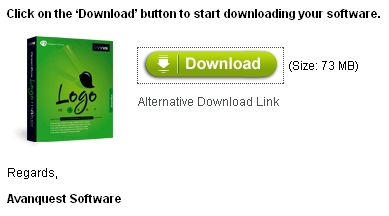 Alternately, users also can download the software via the link here.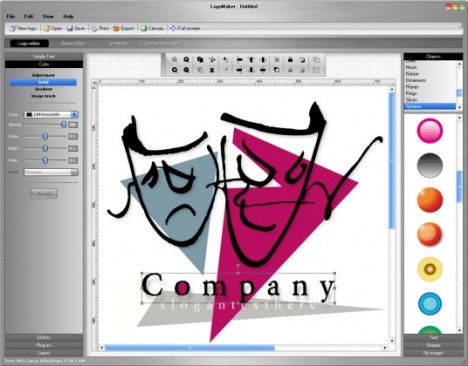 Screen shot
Update: Free LogoMaker 2