Portable Document Format (PDF) is a file format which created by Adobe Systems in 1993 for document exchange. Nowadays PDF format has been used widely around the World especially for electronic documents and forms. There are a few popular PDF readers available in the consumer market including Adobe Acrobat Reader, Adobe Reader Speedup and Foxit PDF Reader. For those users who look for new PDF viewer may try out MuPDF as alternative to existing PDF viewer. MuPDF is lighweight PDF viewer which written in portable C.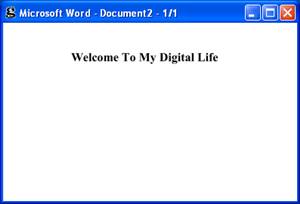 The renderer in MuPDF has been tailored for high quality anti-aliased graphics. It works by renders the text with metrics and spacing accurate to within fractions of a pixel for highest fidelity in reproducing the look of printed page on screen. Besides, it also supports all non-interactive PDF 1.7 features and comes with the toolkit that provides a simple API for accessing the internal structures of the PDF document.
The muPDF includes the following shortcuts keys for easily navigating the documents:
L, R Rotate page in 90° increments.
+, – Zoom in and out.
W Shrink wrap window.
N, space Next page.
B, backspace Previous page.
Shift-N Skip 10 pages forward.
Shift-B Skip 10 pages backward.
M Mark page for snap back.
T Pop back to last mark.
123G Go to page.
The MuPDF is available as a portable Open-Source cross-platform program for Windows, Linux and Mac OS operating systems. Just head to the following URL to access MuPDF download page:
Download MuPDF: http://ccxvii.net/mupdf/download/