Reading should never be a bore. It is an activity that always gives pleasure and fun. If reading is part of your holiday fun activities, you probably shouldn't miss these free and electronic novels (unprotected under Digital Rights Management or DRM) offered by Tor Books and of the Macmillan group of Publishers.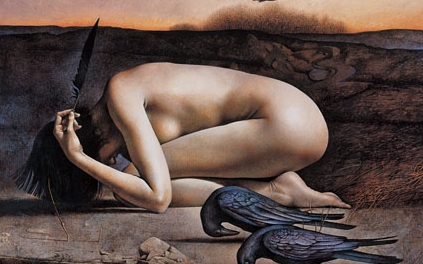 The famous site for discussion of science fiction and fantasy topics, Tor.com, is generously offering 24 free and unDRMed science fiction novels for users' reading pleasure. Some of these novels are award-winning novels and now can be downloaded for free. The deal has a limited time period and will last till 27 July. Besides these science fiction ebooks, readers can also download more than 30 wonderful fantasy wallpapers from Tor.com.
Grab the offer while it lasts. You can download these novels in pdf format via the link here and enjoy the reading later.
The Outstretched Shadow by Mercedies Lackey & James Mallory
Crystal Rain by Tobias Buckell
Lord of the Isles by David Drake
Through Wolf's Eyes by Jane Lindskold
The Disunited States of America by Harry Turtledove
Reiffen's Choice by S.C. Butler
Four and Twenty Blackbirds by Cherie Priest
Touch of Evil by C.T. Adams & Cathy Clamp
A Shadow in Summer by Daniel Abraham
Orphans of Chaos by John Wright
In the Garden of Iden by Kage Baker
In the Midnight Hour by Patti O'Shea
Battlestar Galactica by Jeffrey A. Carver
Darkness of the Light by Peter David