Reading line by line the important speeches presented by company CEO or ministers could be a killing task especially if you are tired. However, the contents of these speeches are important and relate to your work. One way to retrieve the information from these speeches or other reading materials is to convert them into audio files. You can thence just lie down on the sofa and enjoy a cup of coffee while listening to these essential but boring speeches. Panopreter is a free text to audio converter which can convert text files, word documents and web pages in .htm format to audio files in various languages such as English, French, Spanish, German, Italian, Chinese, or Japanese.

Users can download the tiny application (3.57MB) via the follow links: a) Panopreter English; b) Panopreter Spanish; and c) Panopreter Chinese. Panopreter works only with Windows OS: Windows NT/2000/XP/Vista/7. The user interface for this application is pretty simple. All features are presented into a single interface. Users can add any document for conversion by clicking the "Add" button.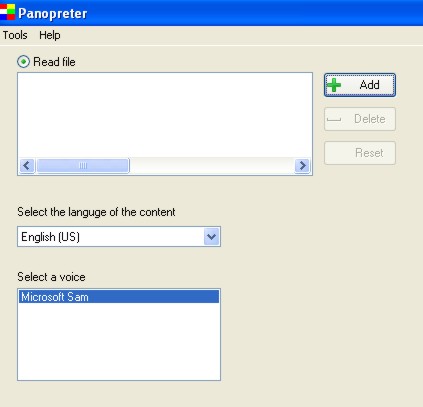 Users can adjust audio volume and reading speed accordingly.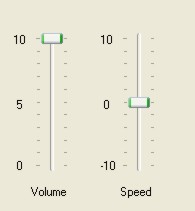 Users also can read the words or text they have typed using the instant speak mode.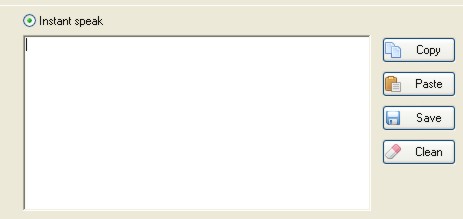 Panopreter allows users to save the text converted files into wave and MP3 formats. It is compatible with Microsoft SAPI 5.x text-to-speech voices. This application also allows users to add other voices to this application. Besides for the above mentioned purposes, in fact users can also also turn this text conversion program into a language learning tool especially for improving listening skills.