The Mozilla development team has taken its desktop email application, Thunderbird 3.1 to another development milestone by releasing the first release candidate (RC1) of Thunderbird 3.1 for public to test before the final version of Thunderbird 3.1. The Thunderbird 3.1 Release Candidate 1 is based on the Gecko 19.2 platform which including some major architecture changes to provide improved performance, stability, web capability, code simplification and sustainability.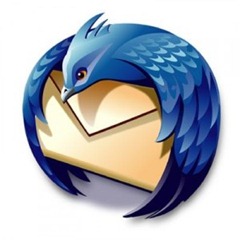 Key features of the Thunderbird 3.1 Release Candidate 1 includes:
Faster Search Results- Message indexing is faster and provides users with faster search results.
Quick Filter Toolbar – New Quick Filter Toolbar lets you filter against search terms, tags, starred messages, address book contacts, new emails, and attachments.
New Migration Assistant – Gives Thunderbird 2 users a way to choose the new features in Thunderbird 3.1 or to keep their current features and settings.
Saved Files Manager – New Saved Files Manager displays all the files you downloaded from your email to your computer.
Mail Account Setup Wizard – Hundreds of ISP settings have been added to make setting up Thunderbird easier. The Mail Account Setup Wizard matches against a database of email settings from popular mail providers so that you will only need to provide your name, email, and password to set up new mail accounts.
Improvements to stability, memory and password handling.
User may want to find out more about the new features, known issue and frequently asked questions of Thunderbird 3.1 with its release note. The Thunderbird 3.1 Release Candidate 1 is available for free download from here which including all supported operating systems and interface languages.