Targeted particularly at young kids and PC gamers, Microsoft has lately released the public Beta game creation tool from Xbox to the PC, codenamed Kodu, and offers it to gaming enthusiasts to download for free. Kodu, another Microsot Research project, which was known as Boku previously, is a visual programming language made specifically for gamers to create their own games apart from just playing the games. Kids can get their hands dirty by going behind the scene. While having fun, it gives kids a chance to explore and learn some basic skills associated with programming.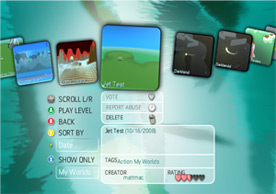 Kodu provides gamers an end-to-end creative environment for designing, building, and playing their own new games. This game creating software application offers various interesting features including high-level language especially created for game development. Programs are expressed in physical terms via sight, sound, and time control of characters' behavior. An interactive terrain editor creates words of arbitrary shapes and sizes, and supports 20 different characters with different abilities. The Redmond Company has claimed that the greatest challenge in this Beta release (Technical Preview version) is the implementation of the new keyboard and mouse user interface. The revolutionary improvement has made the game programming much easier especially for kids. Kodu can run on both Xbox 360 and Windows PC.
Gamers can download the Beta release via the link here. The Kodu installer is about 153MB in size.