Livebrush is a useful drawing software application which can be used to create an artistic graphics easily. The drawing application is being developed with an easy-to-use brush tool that reacts to the user gesture. It combines simple motion controls with brush styles that offer a fun and unique way to create completely unique art.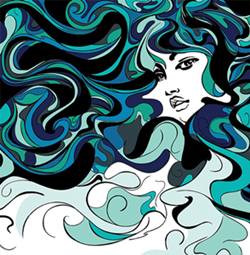 Livebrush includes the following features:
Create own decorations.
Can be converted to a decoration.
Control the speed, angle, width, and many other parameters associated with your brush stroke.
Use a single color or an array of colors to create line.
Draw with more than one brush at a time.
Export and import styles.
Able to share and download the styles within the community.
Export and Import other graphics.
Use familiar layer-based editing.
Able to create decorative flourishes and style pattern.
Livebrush is compatible with all major desktop operating systems including Mac, Windows XP, Windows Vista and etc. It is available in free and paid versions. The free version will has the basic drawing functionally, while the paid version will includes vector export, canvas sizes and, over 100 styles and decoration.