Have you ever thought of how to move or copy a file to a folder in different path within same window explorer without browsing to the destination folder? Instead of following traditional way of copying and transferring to the destination folder with either opening another windows explorer or drag and drop in existing windows explorer, there is a quick way to bookmark the desired folder for more efficient files transfer. Named as MooO RightClicker v1.24, it utilizes the right click capability of your mouse to accomplish all these tasks with only few simple clicks.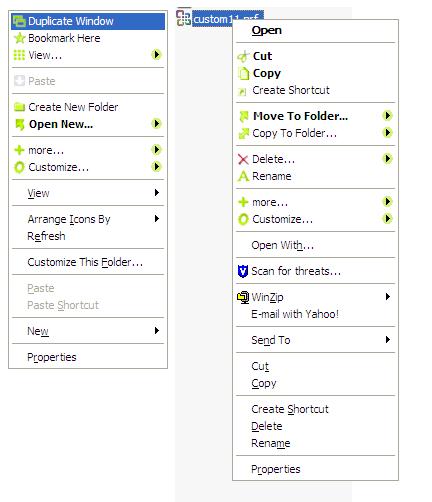 MooO RightClicker v1.24 has added a list of useful functions to context menu (right click menu) of window explorer and desktop. Some of the enhanced functionalities include duplicating current window, bookmark frequent opened folder, and move or copy file to the bookmark folder and etc. On top of this, user can open notepad or command prompt by right clicking in the windows explorer without the need to go to START menu to launch it.
The software utility is free for download at MooO and specifically designed for Windows XP and Vista only. Occupying only around 3.5MB of your hard disk space, it is worth to be installed for more efficient daily tasks handling at no cost.