The Opera 11.01 final is the latest version of web browser for Windows, Mac OS X, Linux and FreeBSD operating system from Opera development team. Similar to the , the Opera 11.01 includes lots of security fixes and stability improvements as well as some mouse gesture tweaking.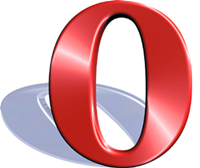 Security fixes and stability improvements include:
Support for window.DOMStringList object of the W3C DOM3 DOMStringList Interface.
Translation updates added throughout the user interface (UI).
Various mouse gesture sensitivity and recognition issues.
Fixed display and scripting issues.
Removed support for "javascript:" URLs in CSS -o-link values, to make it easier for sites to filter untrusted CSS.
Updated the HushMail mailproviders entry.
Added MobileMe Mail-me.com-to mail providers.
Now possible to open the mail panel as a tab when only using feeds.
The appearance of the signature editor.
HTML replying and forwarding format.
Added Opera Portable/USB for Mac and single profile.
Enabled the Mac OS File Quarantine.
More information and changelog at the Opera 11.01 release notes.
Download Opera 11.01 for Windows –
Download Opera 11.01 for Mac OS X – Opera_11.01_Setup.dmg
Opera 11.01 for Linux x86-64, Linux PowerPC, Linux i386, FreeBSD i386 and FreeBSD AMD64 is also available in Debian package, RPM package tar.gz or tar.bz2 from opera.com.
Update: