After four release candidates, Opera development team finally has released the stable version of Opera 11.10 aka Barracuda. The Opera Barracuda has been featured with a refresh version of Opera's rendering engine (Presto 2.8.131) with support for WebP, CSS and gradient. Similar to , this release includes lots of improvements and features especially Speed Dial.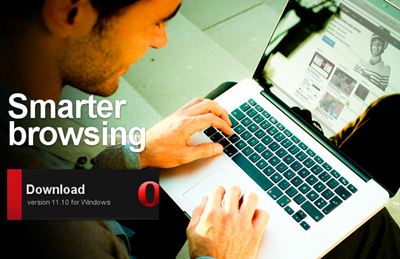 New and improvements features of the Opera 11.10 final includes:
Uses "Barracuda" as its code name.
Uses the new Opera Presto 2.8 rendering engine as identified in its user agent string.
Flexible Speed Dial your favorite sites are better looking than ever.
Enables easy Plug-in installation as an example: the Flash plug-in if it is missing from the system.
Faster loading times and better image quality.
More information and changelog at the Opera 11.10 release notes.
Download Opera 11.10 for Windows – Opera_11.10_en_Setup.exe
Download Opera 11.10 for Mac OS X – Opera_11.10_Setup.dmg.
Opera 11.10 for Linux x86-64, Linux i386, FreeBSD i386 and FreeBSD AMD64 is also available in Debian package, RPM package tar.gz or tar.bz2 from opera.com.