Opera development team has taken its popular web browser to another milestone by releasing Opera 11 beta. The Opera 11 beta is the test version for users to preview the new features before final release. Similar to the , the Opera 11 beta includes lots of features, enhancements and improvements for desktop users.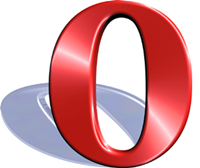 Key features of the Opera 11 beta includes:
Tab stacking – lets user drag one tab over another to create a group.
A safer address field – new address field hides the complexity of long web addresses and gives users better control of their security when browsing.
Extensions support – able to browse Opera's extensions catalog to add new functionality easily and customize Opera as users like.
Visual mouse gestures -allows new users to discover the speed and power that mouse gestures offer.
Better performance – pages load faster and complex applications run more smoothly.
Enhanced HTML5 support – supports for new standards and HTML5 technologies means that rich, dynamic web applications and multiplayer games can be supported by Opera 11.
Extended auto-update – new auto-update system ensures that the extensions and Opera Unite apps are always up to date with the latest enhancements.
Search predictions from Google – search suggestions predict queries as users type, making searching quicker and easier.
Plug-ins only on demand – an option has now been added to have plug-ins such as Flash content load only when clicked.
Enhanced email in your browser – a new mail panel gives users control over the order in which their accounts and mail items show up.
Faster installation – The Opera 11 is 30% smaller than Opera 10.60 that enable downloads more quickly and installs in fewer steps.
More information and changelog at the Opera 11.00 release notes.
Download Opera 11.00 Beta for Windows – Opera_1100_en_b1_Setup.exe
Download Opera 11.00 Beta for Mac OS X – Opera_11.00_b1_Intel.dmg
Opera 11.00 Beta for Linux x86-64, Linux PowerPC, Linux i386, FreeBSD i386 and FreeBSD AMD64 is also available in Debian package, RPM package tar.gz or tar.bz2 from opera.com.
Update: