If you are dealing a lot with photo cropping or editing to select specific image area for sharing or printing, there are various software tools that you can use. Here is one of them that I found to be quite useful but yet extremely simple that can accelerate the cropping process. Named as Photo Cutter v1.0, it enables users to browse through image files and select specific area that intended to be saved and shared with only a few simple clicks.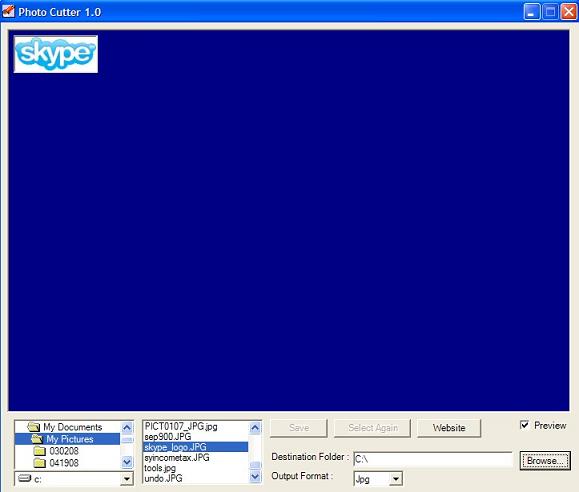 The software utility is very straight forward and simple to be used. Once download and installed, just launch it and you will go to the main GUI that allows users to browse through all the picture lists in PC system for further processing. Simply dragging the mouse with an adjustable rectangular dotted box will select the specific area of the picture image to be outputted to desired picture format such as JPG, TIFF, PNG, GIF, EMF and etc as preferred by users. Before doing a final selection, users can also tick on the preview box to preview the selected area to ensure that the output area is precise and once confirmed, all the cropped image will be stored into a destination folder (defined by users) for more systematic photo images management.
With only three simple steps: Browse, drag, Save to destination folder at desired format, it will definitely offer a good helping hand to end users. If you think this is useful, just get a quick try download it free at PhotoCutter.