Voice activation is very common in today's electronics world that can ease the activation of certain applications without the need to physically touching on it. Especially in mobile devices that always has constraint on tiny keyboard, voice activation has almost becomes one of the must-have features while driving on the road. If you are looking for one need for home PC or laptop usage, Responding Heads v3.5 is the right Windows based software utility that can help you.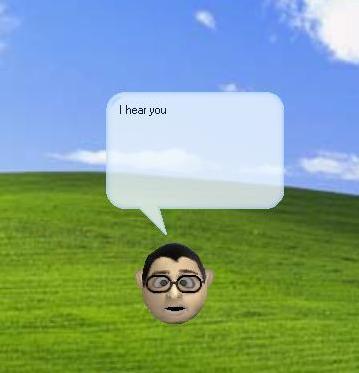 Responding Heads is able to launch programs, execute commands by listening to users' instructions. The interface is very simple with just a small character face (configurable) on the desktop screen. Right click on it will bring users to the setup menu such as 'Edit Brain', or option to configure for the initial setup. It may looks confusing for the start but once you get around with it, there will be more fun than just a purely voice activation machine that you can expect. That is not all, Responding Heads features with additional text to speech conversion, keyboard commands and pre-defined keystrokes as extra benefits to end users. For those that are familiar with visual basic programming language, there is a way to write some visual basic scripts to execute them as well. To simplify the whole setup process, users can refer to comprehensive setup guide that comes together when you download the application here.
Home PC or laptop may not see the significant usage yet, but since it doesn't involve additional cost or hardware (expect a merely 17MB of your hard disk space including the setup guide), no harm to download one at Responding Heads 3.5 free for immediate use. It is compatible with all Windows OS such as XP and even Vista system.