While chatting or messaging with friends, colleagues or others, many users might have wanted to show or share with the other party some screen shots on some information or topics they are discussing. Users generally will print screen, edit the shot, save it and thence finally send over to the other party. To keep things simpler and more straightforward, applications such as ScreenCatch, a free, portable and lightweight screen capture tool will surely help a lot.

Compatible with Windows OS inclusive XP, Vista and Windows 7, ScreenCatch is a tiny application which is executable without installation. To capture a particular screen, users just need to open the screen. Subsequently, users need to go to ScreenCatch and click on "Capture icon". The program will thence automatically capture the last screen before users go to ScreenCatch.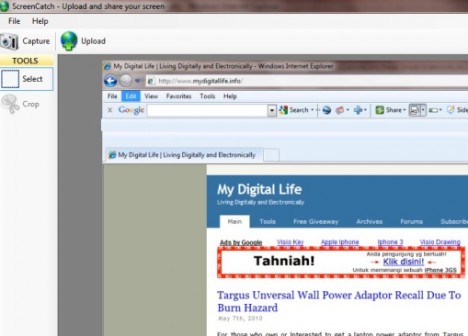 Alternately, users can go straight to the program icon that appears at the taskbar, right click and select capture screen.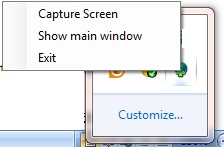 ScreenCatch allows users to select a particular portion and crop it to eliminate unwanted parts. Once users have finalized the selection, users can choose to save it or upload to the ScreenCatch server. Users will thence be given a link of the screenshot which was uploaded so that users can pass it to others to share and view the screenshot.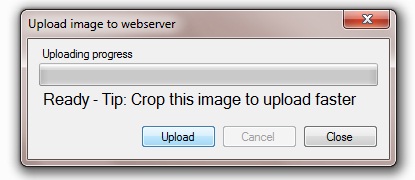 Upload screenshot to ScreenCatch Server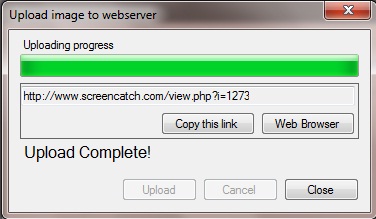 Users can copy link and share with others the snapped screenshot.
Download ScreenCatch via the link here