SocialSafe is a software application to download, backup, save and see the history of Facebook data, including photos, tagged photos, profile information and even friends' contact details offline on their computer, enabling Facebook users to restore or re-upload the data in the event of an Facebook account hack or loss, or track how the Facebook account has developed over time from first backup onwards such as when and how the friends, photos and profile have been added, deleted or changed with Time Capsule feature.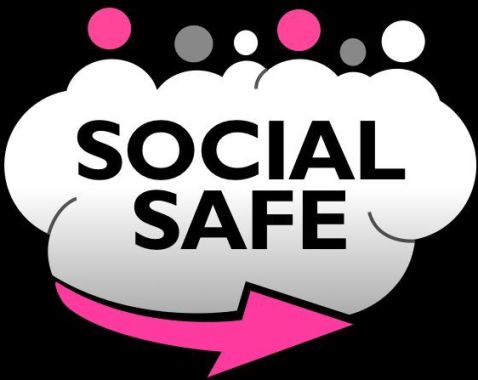 "Facebook rightly encourages its users to look after their own data. Facebook is an outstanding social network and over 250 million of us use it. However, data losses can happen, accounts can be hacked and users do choose to stop using their accounts," explained by Julian Ranger, SocialSafe. "Currently, there is no specific Facebook owned facility to enable users to save and manage their variety of Facebook data offline. SocialSafe meets this requirement."
Using SocialSafe is indeed easy and simple. Installation of SocialSafe is straight forward, although we don't quite like that fact that it needs Adobe AIR runtime to be installed before the SocialSafe app can work, as it's build on Adobe's AIR platform. Once installed, SocialSafe requires user to enter Facebook user name and password to connect to Facebook (fear not though, as SocialSafe does not store any password credentials, and only rely on Facebook's APIs to make connection call). Then, backups or downloads of data can be done with one click. With any downloads of Facebook data available, users can browse through the profile, photos, friends, or use Time Capsule feature to see various versions of the backups at different points of time to see what has been changed over time.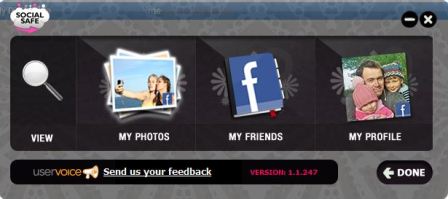 Currently, SocialSafe cannot yet download or backup status updates and Facebook wall information, although developer has promised the feature will be coming soon, and all SocialSafe owners will receive a free upgrade. Besides, all friends, all photos and the personal information in the profile will be downloaded and stored locally, and user cannot select what to or not to download.
Key benefits of SocialSafe include:
Photo collation – Photos stored to an individual's Facebook profile can be downloaded in a few seconds with a single click. This avoids the time-consuming process of downloading each photo or album one at a time.
Time capsule – A 'Time Capsule' function provides an overview of friends found and lost over time, allowing Facebook users to keep in touch with friends even if they stop using Facebook.
Data backup – SocialSafe enables users to store and access their valuable Facebook data on their own computer. This includes data relating to friends that was linked to the original profile. Photos can then be rebuilt onto a Facebook profile at a future date should a Facebook account be lost, hacked or deactivated and friends can be easily re-invited.
Check out the video demo below that demonstrates how SocialSafe works:
SocialSafe is not free though. But in view of growing popularity and importance of Facebook in daily life, and the practical usefulness of SocialSafe to safeguard one's Facebook account with its intuitive user interface, it's worthwhile to spend $2.99, the special introductory offer price to purchase a license of SocialSafe.