Global mobile phone leader, Nokia, revealed that it will put forward its own digital music service into the market in Q4 2007. It is part of its online mobile services initiative and also a new strategy to regain its market share after facing strong challenge with the emergence of Apple iPhone this year.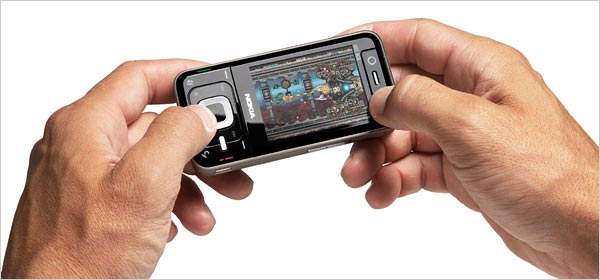 Nokia digital music service called Nokia Music Store will allow users to download songs from internet to their PC or directly to mobile phones over wireless networks. This new unique feature goes beyond Apple iPhone as Apple iPhone cannot perform the same feature. Other features available in this music store include dynamic music recommendations and a "Mix Me" feature for creating playlists of recommended songs based on genre preferences. Nokia has suggested that it would price music downloads at 1 euro for one song or 10 euro for the entire album. In addition, customers would have to pay for the use of phone networks for the download, though many operators are starting to offer monthly flat-fee packages.
Besides Nokia Music Store, Nokia also announced that it would revive a game platform called N-Gage, with a number of video game publishers agreeing to supply games for downloading. The company said it would make all of its mobile content and Internet services available under the brand Ovi, which means 'door' in Finnish. Nokia is probably hoping that Ovi would be as great a success as Microsoft's Windows.