Many Windows users often experience invalid program shortcuts and empty folders added in the start menu even though they have uninstalled or removed these irrelevant programs. These leftover invalid shortcuts and empty folders can overload the system and slow down users substantially. Users can choose to delete and remove these unnecessary files manually from time to time. However, to keep things easier and simpler, the application such as Start Menu Cleaner may be worth exploring.

Start Menu Cleaner is a portable freeware utility for Windows OS that can help users to remove empty folders and leftover invalid shortcuts automatically when it is executed. The free application features a simple option interface for users to select execution options, e.g. delete empty folder, confirm delete, scan desktop, etc. Once users have made the selection, they can start to execute the standalone application to scan and detect broken shortcuts and empty folders. The whole process is quite fast.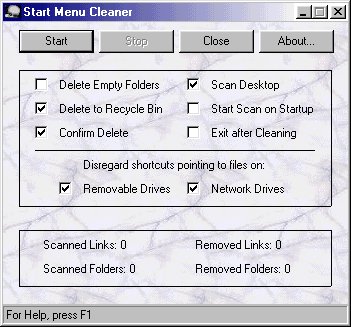 Users can download Start Menu Cleaner via the link here to clean up their Start Menu effectively. This application supports both 32-bit and 64-bit editions of Windows.