Great news for Street Fighter hardcore fans! The global leading provider of interactive entertainment for game consoles, PCs, handheld and wireless devices, Capcom has launched its long-awaited Street Fighter IV fighting game for Apple's iPhone and iPod touch. The new Street Fighter IV incorporates 7 different environments and 8 classic fighter characters – Ryu, Ken, Guile, Chun Li, Able, Blanka, Dhalsim and M. Bison, featuring multiplayer capability that lets players battle head-to-head in Versus mode over Bluetooth.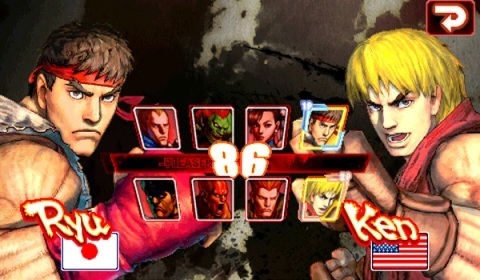 Taking full advantage of the iPhone/iPod touch's touchscreen capability, players control the Street Fighter IV with an unique on-screen "Visual Pad" system.
Features of Street Fighter IV for iPhone and iPod touch:
Robust move sets – Unique Attacks, Special Moves, Focus Attacks, Super Combos and Ultra Combos
Multiplayer lets you challenge your friends in Versus mode via Bluetooth, aiming for a true arcade experience
New "Dojo" mode transforms neophytes into Street Fighter masters in 5 in-depth lessons on dominating the fighting game
Fully customizable interface that can reposition controls as well as set the level of transparency
SP Move Assist allows players to unleash their character's super moves with just a tap of a button and a directional input
The new Street Fighter IV mobile game for iPhone and iPod touch is now available for download on the App Store at around $10.
Also view the official trailer of Street Fighter IV for iPhone and iPod touch: