The London-based innovative technology company, TouchType has released a significant update to its highly popular, award-winning SwiftKey intelligent text prediction Android app – SwiftKey Version 1.1.77, which adds 5 new languages support (Brazilian Portuguese, Czech, Danish and Norwegian Polish), new beautiful HD skin and longer free trial (runs for free for 1 month).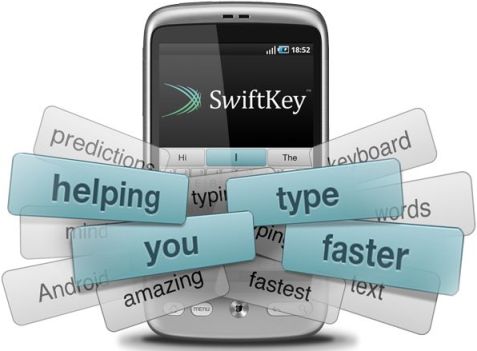 Features of new upgraded SwiftKey Android app:
Powerful, unique next-word prediction engine based on word context
Rapid, comprehensive learning of personal writing skills
Capable of predicting in 2 languages at the same time
A third of next words predicted with no character input
Stunningly new HD skin with sharper graphics and font
Support 14 languages – English (US), English (UK), Czech, Danish, Dutch, French, German, Italian, Norwegian, Polish, Portuguese (PT), Portuguese (BR), Spanish and Swedish
Keyboard layouts – QWERTY English (no accented characters on long-press), QWERTY International (accented characters on long-press), QWERTY Danish, QWERTY Norwegian and QWERTY Swedish (AZERTY, QZERTY and QWERTZ also supported)
New suggestions ribbon added in landscape mode for menu options
Free trial now lasts 31 days
"We've worked closely with UI experts to create a stunning high definition skin for SwiftKey, and from the feedback we've already received, people are loving it," commented Jon Reynolds, CEO of TouchType. "We've listened to our users and delivered some fundamental improvements in time for Christmas."
Download the full version of new updated SwiftKey for Android app for $3.99 on the Android Market, or you're also allowed to enjoy a free 1-month trial version of the SwiftKey Android app.
Watch the promo video of SwiftKey app for Google Android smartphone at below!