There are various software utilities that allow users to display some of their nicely captured photos as desktop background but in case they are not tiny enough, you may want to try this small foot print but yet highly configurable freeware utility. Named as ThetaWall, it allows users to selectively display any image as desktop screen or screen saver at predefined intervals suitable to be used in single, dual independent and multiple screen displays.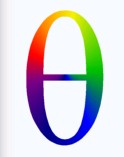 For the start, users can selectively put in all the photo images that are intended to be displayed in the folder created by this software automatically. To configure the tool, right click on the icon resided in system tray followed by the option submenu, click on it will bring up the configuration such as the switching interval (in minutes), aspect ratio for screen selection, auto detection of screen image fitted into extended monitor, collage images with 1D recursive or 2D iterative mode and many more. To make it a total solution, users can choose to configure own screen saver just like some of the other freewares in the market.
The software utility is tiny enough and only consumes less than 100kB without installation required, it is free for download at ThetaWall for immediate use.