If you are looking for an innovative way to lock your Windows Mobile devices' screen, you may want to give this tiny application a try. Known as ThrottleLock, it utilizes a pattern based locking method to replace conventional key press and with only the right drawing pattern using finger or stylus will able to unlock the device easily.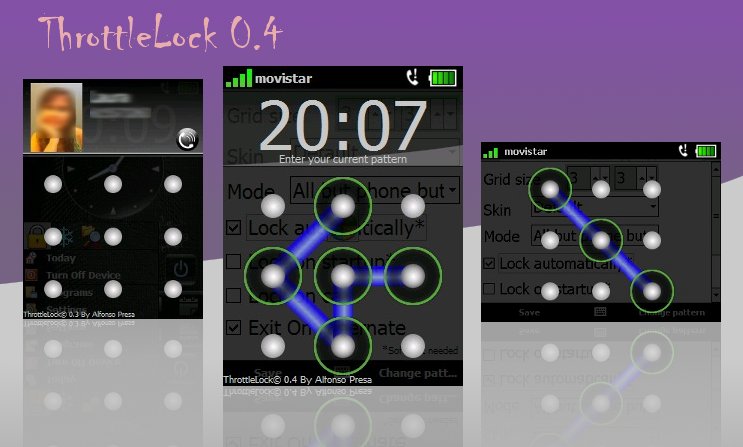 Once download the cab file and install it, users will find two new icons under the program folder. The first one is the Config ThrottleLock that allows users to do initial setup and configuration on how they want the pattern to be. Enter the pattern (remember it as it will be used to unlock your mobile device in later stage) in anyway from horizontal, vertical or diagonal drawing on the grid as desired followed by some settings on the grid size, locking condition (either automatically, on startup, on call or when in hibernation mode) and etc.
After the setup is completed, just click on the ThrottleLock icon that will let you activate the locking eventually. Even your device is in lock state, users will still able to view the clock time, signal strength bar as well as battery bar and by simply drawing the right pattern that you have set before will able unlock your mobile device.
ThrottleLock is compatible with Windows Mobile 5, 6 and 6.1 versions and it will need around 320kB of your device storage space. If you want a cool way to lock your mobile device, just download the cab file here.