Have you ever imagine administering Windows operating system virtually from iPad? Or perhaps using iPad to connect to a computer machines safely over the Internet? Here's the good news for you if you have been thinking about the aforementioned questions. VMware has recently launched VMware View Client App – the iPad application that brings the secure connectivity in between mobile users and the virtual desktops.

Here are the list of the cool features which could enable users to go full time productivity with iPad:
VMware View Client App adopted the proprietary protocol – PC-over-IP (PCoIP) which enables the changing pixels of the remote Windows UI to be rendered over both WiFi and 3G connections securely by encrypting the data.
The multi-touch gesture in iOS interface brings a whole new virtual machine experience to iPad users as the conventional navigations within Windows are designed to be mouse-clicks oriented.
Virtual touchpad to move the mouse pointers for precise pointer targeting.
Virtual keyboard for the data or commands entry by using the touch-optimized interface in iPad.
The iPad VGA connector support enables the redirect of the remote desktop view to an external monitor.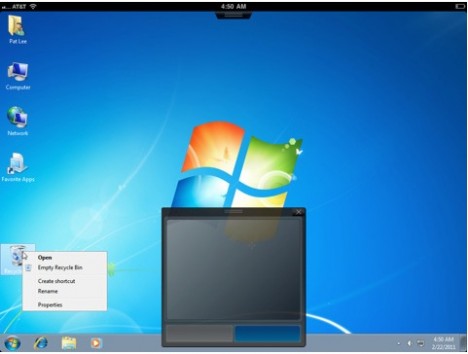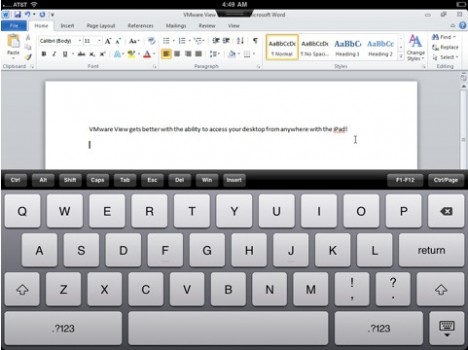 The VMware's iOS app itself is free-of-charge from Apple App Store but investments are required to setup the backend VMware infrastructure (PCoIP Security Server) that links up the VMware virtual computers. Note that VMware 4.6 is required for VMware's iPad app compatibility. So, instead of seeking to port PC-applications into iOS-based app, just jump over to VMware app to taste the "touch-n-click" experience on the PC applications in iPad.
Here's the direct link to to download VMware View Client App from App Store.