Instead of releasing standard theme packs for Windows 7, Microsoft has recently released its Windows Experience Pack for Windows 7 and Windows Live Messenger users to customize and create an alter-ego of themselves in a specific destination such as a beach, mountain, safari or city, with a customized avatar for that destination to become part of Windows 7 theme and Windows Live Messenger.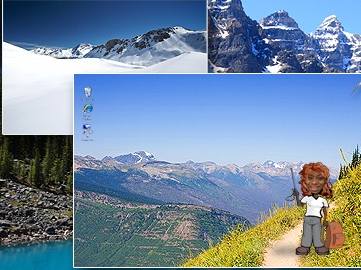 The following Windows 7 elements are created from Windows Experience Pack:
Windows 7 theme including a desktop background featuring avatar and a screen-saver.
The following Windows Live Messenger elements are created for use in Messenger:
One static display picture.
Up to 4 dynamic display pictures.
A Wink.
7 new emotions.
A new Messenger Scene.
To grab your free personalized Windows Experience Pack according to your preference. Just following the below steps:
Just head to the .
Click on the "START NOW" button.
Choose a destination.
Select a desktop background.
Select an avatar either male or female.
Upload the photo from the PC or take the photo with your webcam.
Personalize your avatar with the body accessories and skin colors.
After that, click to download your personalized Windows Experience Pack.
As announced by , user will also be able to download a .jpg image of created avatar to share, print, or use as icon on social networks. And, although the Windows Experience Pack is being specially created and optimized for Windows 7 but it also can be download to run on Windows XP and Windows Vista, although performance and features may vary.