Microsoft's Zune team has responded to users' feedback and comments on Zune firmware version 3.0 by releasing an update, Zune 3.1. Zune users will see some major navigation update to the Zune Social in this latest update. Besides, Zune team has added a so call "like minded listeners" feature which allows users to compare their music taste to other listeners and friends. Zune 3.1 also enlightens game enthusiasts with three additional games, Checkers, Space Battle and Sudoku in this release.

The Zune team also promised an overall improvement of performance and increase in stability for the Zune PC app and the device firmware, such as improved play count reporting and content synchronization between the Zune software and the Zune device.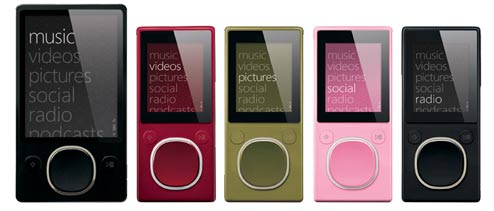 Download Zune for free and click the setting to get the latest Zune 3.1.