The independent game development studio, Trendy Entertainment has launched a free-to-play version of Dungeon Defenders: First Wave to Android-powered devices, which takes advantage of Google's newly released in-app purchasing system by enabling users to purchase pets, armor, equipment and more in-game items in the app.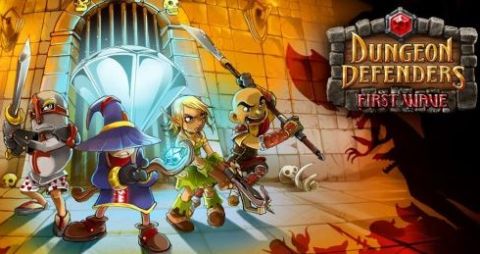 "Android Market's in-app-billing is a huge way for developers to provide content to gamers and Trendy is thrilled to celebrate this new feature by offering DD:FW for free to Android devices," commented Jeremy Stieglitz, Development Director for Trendy Entertainment. "We hope everybody with a capable device will try it out and tear up some orcs & goblins with us online!"
In addition to Google Android platform, Dungeon Defenders: First Wave is also available on Apple iOS for a discounted price of $0.99, which the company claims as one of the only games optimized for iPad 2's dual-core processors (full multi-threading support).
"The iOS version of Dungeon Defenders: First Wave is one of the first applications to take full advantage of the iPad 2's dual-core processor and beefy GPU, providing gamers with an eye- watering, HD action-packed online RPG experience! To make the game accessible to everyone, we're discounting it to $0.99 on iOS," added by Stieglitz. "Put simply, if you own an iPad 2, you owe it to yourself to play this game and experience what your powerful new device is truly capable of!"
Watch the iPad 2 performance video for Dungeon Defenders: First Wave at below:
Dungeon Defenders: First Wave is available through iTunes App Store for iPhone, iPad and iPod touch and Android Market for Android device.