Great news for PS3 owners! The world's leading independent developer and publisher of interactive entertainment and games software, Electronic Arts (EA) has announced that it will bring Command & Conquer Red Alert 3: Ultimate Edition game to Sony PLAYSTATION 3 gaming console for the first time, where it will take full advantage of PS3's Blu-ray disc capacity to add more exclusive bonus contents.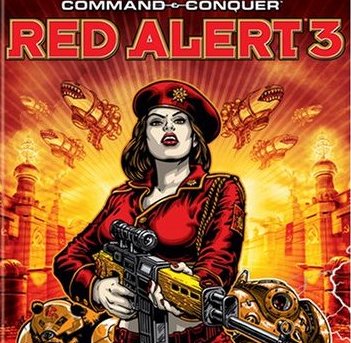 "Our team has been dedicated to bringing the RTS genre to console gamers and we are excited to have this opportunity to introduce PS3 owners to Command & Conquer," said David Seeholzer, Development Director at EA Los Angeles. "The PS3 is a very powerful platform, and the extra time we have had in development has helped us create the ultimate console RTS experience, with better graphics, improved performance, a ton of extras and some nice exclusive perks that cannot be found on any other version of Red Alert 3."
Bonus Contents Of Command & Conquer Red Alert 3: Ultimate Edition Includes:
5 exciting new multiplayer maps
Behind the scenes videos and trailers, including Raising the Iron Curtain Documentary, From Pens to Pixels, the Girls of Red Alert 3, Bloopers & Outtakes, the Red Alert 3 Remix and more
PS3 exclusive Command & Conquer TV programming, including PS3-dedicated BattleCast PrimeTime and a special episode of Command School focused on tips, tricks and strategies from the development team
In-depth profiles on all the Red Alert 3 Units
The official Red Alert 3 soundtrack
The Command & Conquer Red Alert 3: Ultimate Edition game for Sony PS3 is expected to be available in coming March 2009.