The world's leading wireless entertainment publisher with award-winning games such as Tetris, Bejeweled, The Sims, and Need For Speed, EA Mobile has announced that the Spore Origins game which designed specifically for popular iPhone and iPod touch will be available globally this month, using built-in accelerometer of the device as gamers tilt, turn and twist their way through a world made of primordial ooze.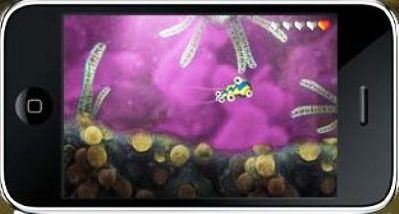 "We're really excited to bring Spore Origins to the iPhone and iPod touch," said Travis Boatman, Vice President Worldwide Studios at EA Mobile. "By leveraging the unique capabilities of these devices, players can customize their own creatures and shape their destiny in an exciting evolutionary journey."
In addition to Spore Origins, the company has also announced 9 titles in development for both iPhone and iPod touch platforms, including YAHTZEE Adventures, EA Mini Golf, Lemonade Tycoon, Mahjong, MONOPOLY: Here & Now The World Edition, SimCity, Tiger Woods PGA TOUR 09, Need for Speed Undercover and The Sims 3.
According to EA Mobile, "Spore Origins will be available globally from the Apple App Store on iPhone and iPod touch, or by simply visiting www.eamobile.com from an iPhone. Additional versions of Spore Origins are also available for the iPod, as well as other mobile devices. All iPod games are available for the third-generation iPod nano, iPod classic and fifth-generation iPod and can be sent as a gift using the iTunes gifting feature ( www.itunes.com)."