Sometime you might feel irritated to listen the applause sounds and on stage chatting between the songs while you are playing track from live concert CD. You can actually cut out these irrelevant parts if you are using iTunes application. By doing so, you can reedit and let one song to be continued immediately after the other song.

To cut out extraneous concert chatter, you can adjust the "Start" and "Stop" times of the track in iTunes. So before playing the song you want to edit, you need to note the track starting and stopping time using the time counter in the iTunes window.
Once you have done that, you click on the song you want to edit. Then go to the iTunes File menu and choose Get Info. Click on the Options tab in the information box that appears. There are boxes here to check for adjusting the Start and Stop times of the selected song. Just check which end of the song you want to edit and then type in the time-counter numbers you noted to have the song start and stop at those points.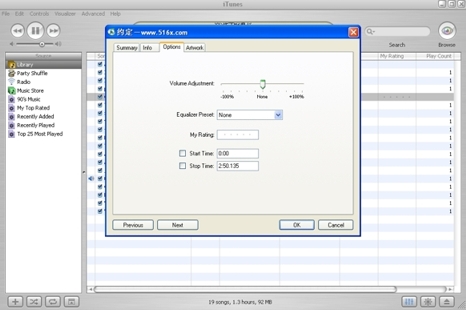 Of course you can restore back the original song length by undo you changes in the information box.