Good news for Tap Tap Revenge fans! One of the publishers of iPhone applications, EpicTilt has launched its new TapStar for iPhone and iPod Touch, the Tap Tap Revenge-like rhythm game which offers gamers an exclusive music content from Sony Music Entertainment's superstar artists, including Lit – My Own Worst, Enemy Romantics – What I Like About You, John Mayer – Say, Britney Spears – I'm A Slave 4 U, P!nk – Get the Party Started, Sarah McLachlan – Fallen, Cyndi Lauper – Girls Just Want to Have Fun, Warrant – Heaven, TLC – Creep and more.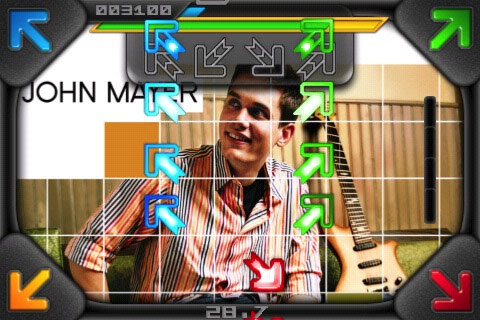 According to EpicTilt, TapStar offers players a natural controller feel to navigate the 4 virtual touchpoints in the corners of the screen, thanks to its unique landscape view layout, featuring powerful gaming engine and high resolution, smooth graphics aimed to deliver an accurate playback experience that never loses a beat.
The new TapStar rhythm game is now available for download through App Store at a special promotional price of $0.99.
Watch demo video of EpicTilt's TapStar game for iPhone below!