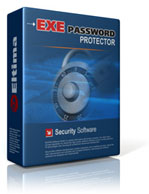 EXE Password Protector is a system utility that protects any executable file with a password. The password protected executable will prompt user for password when anyone tries to open it. Without a valid and correct password, the program won't be launched. Once the executable is protected, it can be copied to another computer or CD and will stay protected no matter what operating system this computer runs, and thus can be useful for software developers and copyrighted content authors for distributing applications, or for parents and administrators who want to limit access to certain programs.

Features of EXE Password Protector:
User-friendly wizards to password-protect applications and any executable files
Password protects EXE files on your PC, local and network drives
Absolutely secure protection procedure – guaranteed EXE file integrity
est files protection directly from EXE Password Protector
Fail-safe protection won't let you lock critical OS files
All executable types supported: 16/32/64-bit binary executable files
Doesn't require reboot after installation and setting/removing password-protection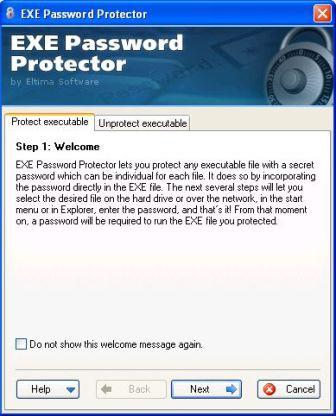 EXE Password Protector costs 19.95 USD for a copy of license, but for today only (December 2, 2008), everybody can get a copy of EXE Password Protector for free, thanks to giveawayoftheday.com. Those who interested to get the free registration key serial to use EXE Password Protector without limitation can download the setup installer from giveawayoftheday.com, or download the trial version from developer site mykeylogger.com.
After installing EXE Password Protector, use the following registration name and registration key to register the product:
Registration name: GiveawayOfTheDay
Registration key: 000GV4-A46D4M-EP470G-6GVDWU-V4XTF8-48TG44-4EF449-162294-1428CD-A19155-19525F-636793