Ever wonder how your websites will look like in a 3-dimensional virtual world or interested to experience net browsing in a 3D environment? ExitReality, a free internet plug-in just came onto the scene and allows users to view webpages in 3D environment. With this plug-in, users, for instance, can view their YouTube as a cinema, social networks pages such as Facebook and MySpace as 3D apartments, chatting or messaging as meeting friends in a meeting room using a 3D character or avatar, and so on.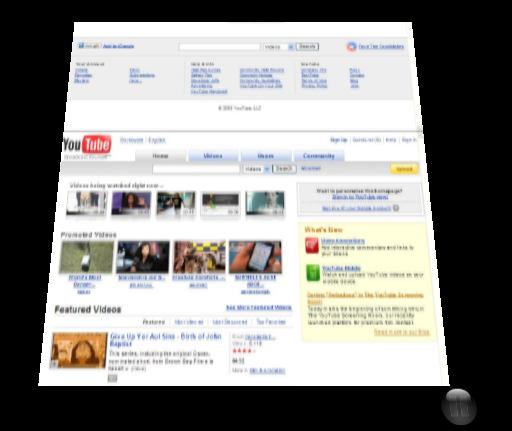 YouTube in Cinema
ExitReality Public Beta has been officially launched and it is available free for users to try. Users can get this plug-in installed to their Internet Explorer or Firefox browser. Once it is installed, users can click on a button in their browser and the browser will take users into a 3D virtual world of ExiReality site. The tool will automatically scan any page users are on and make a "default" world where bits and pieces of content are pulled together and organized within a giant room. Let's have a quick view on the intro movie clip on how this virtual net works:
No doubt ExitRealty has made net browsing more interesting with its 3D effect; but on the other hand, it has slowed down the net browsing process. Thus, ExitReality may be suitable for messaging or chatting purposes but otherwise will only cause nuisance and inconvenience to the user to navigate through the 3D site. In these contexts, it is largely impractical.
ExitReality does not just fulfill a social function to lend a specific profile to users as they move from one site to another; it also functions as an ad network that offers contextual ads assimilated to a site's content. There are also 3D elements that lend the ads a special prominence and visibility.
Download ExitReality