Want to experience better sound system while playing games? Consider getting yourself a set of sound furniture from the Pyramat especially PM440W Deluxe Wiereless Sound Rocker. PM440W Deluxe Wireless Sound Rocker is equipped with a built-in sound system that allows you to feel the action while you are playing video games, watching movies or listening to music. The sound furniture is designed to get you surrounded with the complete sound effect and experience audio ecstasy.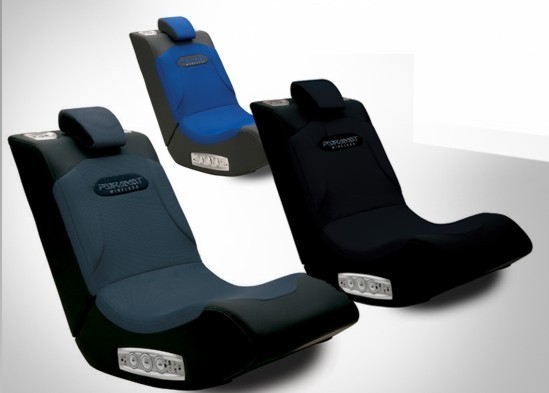 This PM440W comes with two full range Audio Response Technology (ARX) surround speakers that create a personal surround sound effect to accelerate your games to the next level. You can also adjust the basses to be heavier. The PM440W has a 5.5 inch subwoofer located in the back of the rocker that is capable of producing 30 watts of booming bass.
The PM440W Deluxe Wireless Sound Rocker is compatible with TV/VCRs/DVD players, PlayStation2, PS3, iPod, the Nintendo DS, MP3 Players, Xbox, Xbox360, PSP, and Game Cuber.
Read more on the features and specifications from Pyramat. Have a wonderful gaming experience with your PM440W!