Sometimes you might find some interesting videos from web sites and you want to save them into your local disk for replay when you go offline or share with others in the future. Some websites allow you to download and save the videos while others disallow it. If the video you play from the website is stored in your browser's cache, a tiny and free utility, VideoCacheView, can give you a hand.

VideoCacheView is a standalone program which can help users to extract the video file from the cache and save it for viewing in the future. Users can execute the file without installing it. The program will automatically scan the entire cache of your web browser (supports both Internet Explorer and Mozilla Firefox) and detect all videos that are currently available.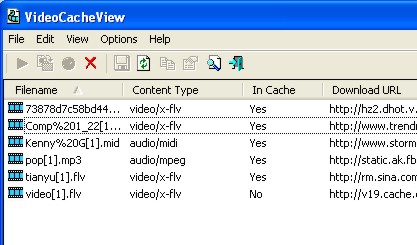 Users can thence choose to play back the video or download/copy it to the local disk.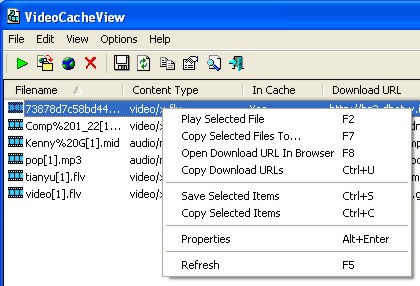 Generally most websites use Flash video files (with the .flv extension) for playing video materials inside the website. VideoCacheView itself is not a video player, hence users need to have a video player which support flv format to replay the video. Alternately users need to use a converter to convert Flash video files to other formats such as mpg.
Download the latest VideoCacheView 1.42.