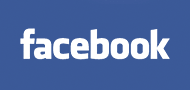 The famous social networking website, Facebook, has finally acknowledged the rumour that a section of its code was leaked out on Monday. The leaked code had been copied and posted on a blog, Facebook Secrets. Having announced that, Facebook denied that the personal details of its 52million users had been compromised.

Facebook was launched in 2004. The membership was restricted to Harvard students initially. It was thence expanded to other universities. There are various ways that the source code could leak out. It might be sent out by Facebook's developer or it might be due to the security loophole on the server. However, Facebook in its statement, mentioned that the leaking problem was not due to a security breach and none of the users' data were leaked out. Facebook highlighted in the statement "a fraction of its code had been "exposed to a small number of users as a result of a single, misconfigured Web server" but that the problem was fixed immediately."
Many bloggers have expressed their excitement for being able to witness the workings of Facebook, which has quickly become one of the most trafficked sites in the world. "Gaining access to the way a Web site's user interface works might enable a hacker to see a security gap that in turn may assist in inflicting an attack in the future", one of the industry practitioner highlighted. One report suggested that the code may have been leaked to assist in an ongoing court case brought against Facebook by ConnectU, a rival site whose owners claim Facebook stole their idea and code three years ago — a claim Facebook denies.