How many time did you actually need to print out application forms and fill them by physically writing on the paper? If for any reason you would like to type it instead of writing, here is an online website that could help you to accomplish it. With the name of FillAnyPDF, the website enables users to upload any kind of PDF forms or documents and then edit or type on them using pre-built tool before printed out or share to others online.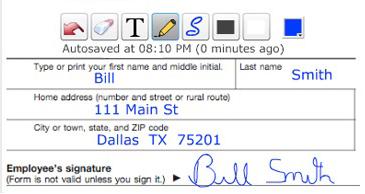 The solution is pretty neat and simple! What users need to do is to access the official website with the form (in softcopy) ready to be filled up. First, just browse and add the form into the website and it will be converted to an 'editable' PDF format with integrated editing tool. Basically the tool usage is quite straight forward with self-explanatory buttons available for selection. For instances, users can type, write, clear, highlight, undo in any area of the form and once everything are completed, just save and download it back to your desktop to be printed or shared online.
And since it is web-based, FillAnyPDF is even being enhanced with ability so that users can share the form to intended recipients to be filled up and even signed off digitally, saving all the hassle to fax or email to them which could be troublesome and time consuming.