Generally, the history function of Firefox web browser is very limited and you may have hard time to try figuring out what you had browsed previously especially those that more than weeks ago. In order to improve its shortcoming, a Firefox add-ons named as WebReview has been designed dedicated for users that always need to refer to browsed history for faster websites access.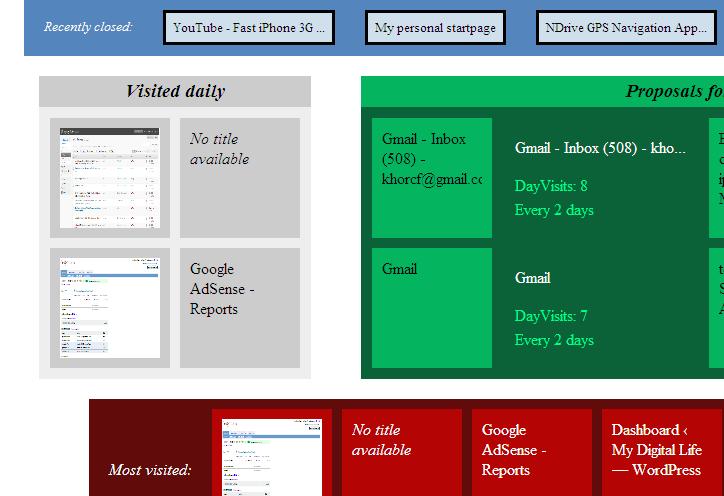 Once after download and install, just restart the web browser for it to be effective. In order for it to work correctly, the add-ons needs some time to generate metadata of your previously visited sites so that users can find them in shorter time. And during this time frame (for less than 1 minute), the web browser may not be responsive so not to worry about and good thing is, this is only a one-time process so rest assured that it will work each and every time whenever you need it for faster access to your browsing history at later time.
Basically there are three basic functions that make it a great add-ons for all. First, its MyStart displays all the frequently accessed, most visited, recently closed websites in graphical view with quick hyperlinks for faster access as compared to default history tabs. Secondly, a WebReview Chronicle function will able to put all the necessary information such as the domain and sites accessed time, day visits frequency, sub domain and etc in a table format with ability to search using specific criteria, which is especially useful when you want to narrow down the search. Last but not least, WebReview Graph will able to link and display how you normally browse from one website to another by putting them all in tree view for easy visualization. Best still, users can export or generate HTML report for data collection and compilation.
WebReview works great with Firefox version 3.0 up to 3.6.* as a replacement of default history function for greater web browsing experience.