Looking toys for children 18 months and above? Fisher-Price, is the leading brand of infant and preschool toys in the world, recently announcing new "Elmo Live" at Toy Fair 2008 this week.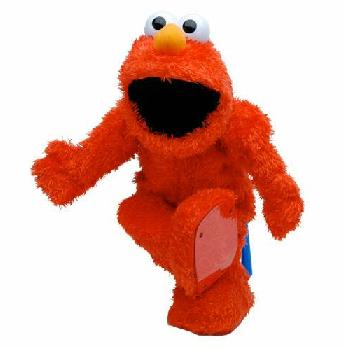 Elmo Live at Toys Fair 2008

Elmo Live is the most life-like Elmo from Sesame Street seems to actually be speaking as his mouth opens and closes, sits, stand, waves arms and even crosses his legs. Moreover telling stories and jokes, singing songs and playing games. Children can activate the magic with a tickle or a squeeze of Elmo's foot, tummy, back or nose.
Presales of Elmo Live will begin in June at major online retailers and available nationwide at retail on October 14, 2008 for approximately $59.99.