In Microsoft Outlook 2010, Microsoft Outlook 2013 or older Outlook versions, the Inbox displays the count of unread email messages, but the count may be wrong or incorrect. For example, Outlook may indicate that there is a count of 1 unread email message, but in fact there is none in the Inbox; or there is a 3 count of unread emails when actually there is only 2 unread messages.

To make matter worse, there is no way to reset or force Outlook to recalculate the unread messages count, even if you try to mark all messages as read, or login via OWA (Outlook Web Access) to ensure that all items are read, and that unread count matches the number of email messages remain unread on the web-based OWA. But the unread count status does not actually sync with Outlook.
To fix the incorrect unread messages count issue in Outlook, firstly to ensure that there is no rules, views or filters been configured and applied that may hide the unread emails from the view.
If you continue to face the issue of wrong unread messages count in Outlook, here's a trick to resolve the issue:
In Outlook, right clock on the Inbox folder which has the wrong unread items count, and choose Properties.

Click the Clear Offline Items button.

Then, execute a Send/Receive All Folders to sync and repopulate the Inbox.
In Outlook for Mac (e.g. Outlook 2011), control-clicking on your Inbox in the folder list and choosing Folder Properties -> Empty Cache instead.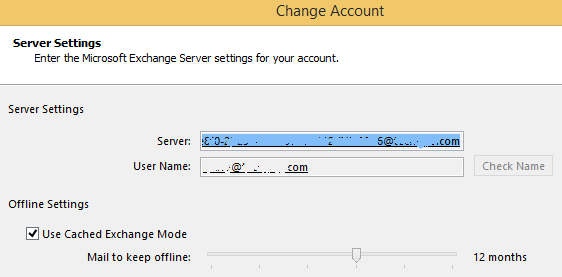 Another alternative for email account that is hosted by Microsoft Exchange or Office 365, is to try to disable or re-enable the Use Cached Exchange Mode in Server Settings of Account Setings.