The ideal and proper viewpoint or camera angle is always a key factor to set a good photographic composition and produces a quality image. Photographers need to reposition their subject properly within the viewfinder frame and adjust the camera angle to control the composition. However, sometime due to the site or space constraints, photographers cannot make some nice shots from a different camera angle or viewpoint to create more excitement in their artworks. To tackle this problem, Art Lebedev Studio has brought to shutterbugs its concept photo and video camera, namely Fleximus.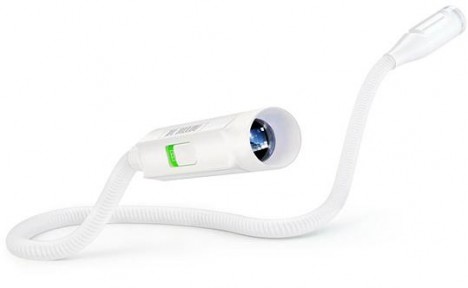 Fleximus photo and video camera is a flexible tube with a lens. Users can choose to mount either a compact view finder or a 3-inch LCD display module to this flexible tube. With this flexible tube camera, photo enthusiasts can take some shots at various odd angles from those hard to reach places to create some drama and surprising effects in their masterpiece.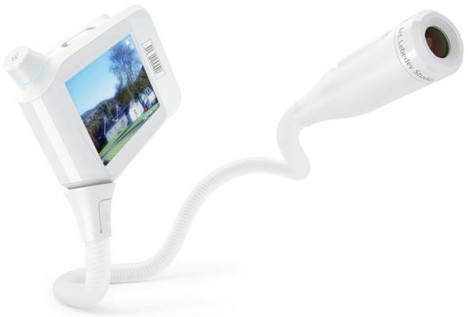 Flexible tube camera concept of course is not something new. There are various flexible tube cameras available for mainly industrial inspection or as a nifty spy and surveillance tool. Art Lebedev Studio's Fleximus photo and video camera is targeting general consumer photographers. The design is still in progress and there is nothing much about the specs and pricing.