Typically, a Windows PC system will display file size in Windows Explorer but it is not always useful if you would like to figure out how big the folder is in quick glance. Now with this tiny utility named as FolderSize, it adds a new folder size column display for all folders in your Windows system so that you are aware of which particular folders or subfolders that eaten up most of your hard disk space.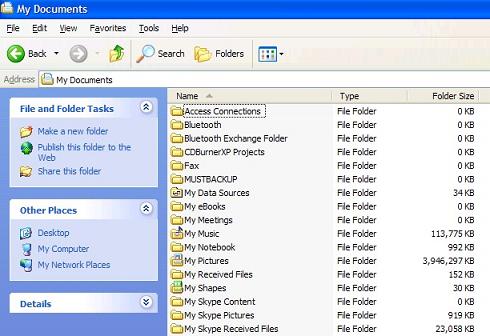 Without complicated steps involved, just download the software utility here and install it into the system. Once completed, right clicking on the column header and you will notice a new selection, "Folder Size' and just click on it to enable the option. By now, you will notice a new column being added that will display all the folder size instantly.
Only minor comment, users may need to repeat the same steps in order to add the option into the sub folders or other directories. Nevertheless, it is quite useful if you are looking for simple way to view folders' size and the tiny utility is compatible and works great with Windows Operating System such as NT, 2000 and XP.