Previously we mentioned about the iPhone 5 potentially designed with 4-inch display screen, now there seems to be more confirmation on the actual prototype as the timeline for release is getting closer. According to reliable source from Foxconn, the largest manufacturer that had produced previous iPhone models and will continue manufacturing iPhone 5, the actual size of iPhone 5 will be pretty much similar as per current iPhone 4, but the screen size will be redesigned to fit the edge with its 4-inch display screen as well as some changes on the back casing design.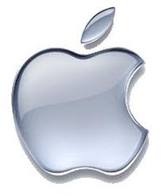 Interestingly, the Cupertino based company may have taken previous end users' feedback that will influence the next generation iPhone 5 design to be more scratch proof with metal back casing as almost similar to its older 2G generation iPhone but with certain enhancement. If you aware, Apple has actually patented a new liquid metal technology last year, in which it may appear for the first time in the iPhone 5 prototype that not only make it scratch proof but also providing the whole mobile device sleeker form factor and lighter in weight than previous. More importantly, the antennagate issues that puzzled many users with some of them received free bumper case for compensation is claimed to be reduced (if not eliminated) with the internal built-in antenna module redesigned behind the Apple logo rather than the hand grip area which is less susceptible to human body interference.
The iPhone 5 will be announced during WWDC'11 event which should be around June this year and we should expect to hear more solid information any time soon before its official release.