BitDefender Antivirus 2009 provides an advanced proactive protection against viruses and spyware in real time and yet it will not slow down your PC performance. Besides, it ensures your PC is well protected against any latest threats with hourly update, while also able to block any attempted theft and prevents personal information from being stolen via e-mail, web or instant messaging. Other new improved features include instant messaging encryption and prolong laptop life in laptop mode. If you would like to have BitDefender Antivirus 2009 installed on your PC, now you can get the genuine license which is free for 1 year!

The price for BitDefender Antivirus 2009 is $24.95 for one year per PC. You can get the trial version but it is only last for 30 days. If you would like to have genuine BitDefender Antivirus 2009 valid and free for 365 days, just follow below steps:
1. Go to this website to register and generate the license key.
2. Fill in the form by entering your email address, password, re-confirm password, username and validation code. Once it is done, just click the button.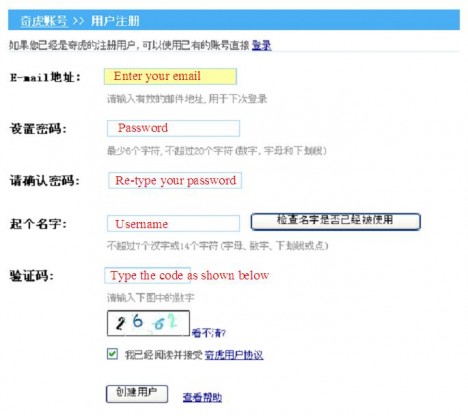 Note: If you're asked to verify Chinese characters, just go to http://www.nciku.com/, and draw the Chinese character one by one. The select the matching character from the list of possible characters shown. The character will be displayed on the search box, which allow copy and paste to the verification captcha box.
3. The license key will be generated. Copy the key and keep it in somewhere else.


4. Download and install BitDefender Antivirus 2009.
5. After completing installation of BitDefender Antivirus 2009, you will be asked to restart your PC.
6. Once your PC is restarted, the screen as shown below will be displayed. Click Register button.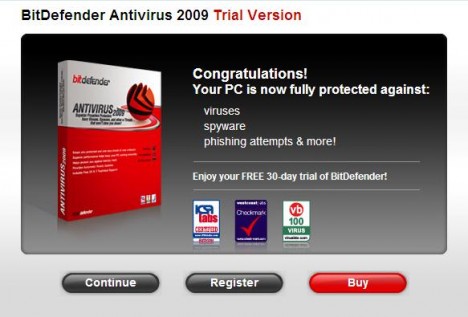 7. On the Registration Wizard screen, choose "I want to register the product with a new key"


8. Enter the key which you have copied and saved at step 3).
9. Click Finish button to complete the license key registration.
Once you have gotten above steps done, you are entitled to have genuine BitDefender Antivirus 2009 valid for 365 days!