Feeling your PC getting sluggish than before? One reason for this is because software install and uninstall always leaves behind some unwanted junk files. Ashampoo Uninstaller 4 is a powerful and multi-functional tool that allows your to uninstall all the programs without leaving a trace to help keep your uninstallation activity as streamlined as possible. The new Ashampoo Uninstaller 4 comes with modern and attractive interface that makes the program fast, easy and more enjoyable to use. The Ashampoo Unistaller has added new undeleter and file wiper, improved Internet cleaner, Windows Registry cleaner, and comes with new graphical user interface plus interactive guide. Apart from that, it also features a better removal of multi-stage installations and improved hard disk defragmenter with new functions such automatic "Pro-Active" defragmentation or boot time defragmentation. In addition, Ashampoo Uninstaller also has secondary tools, which range from duplicate and invalid link managers to a registry cleaner and restore point manager.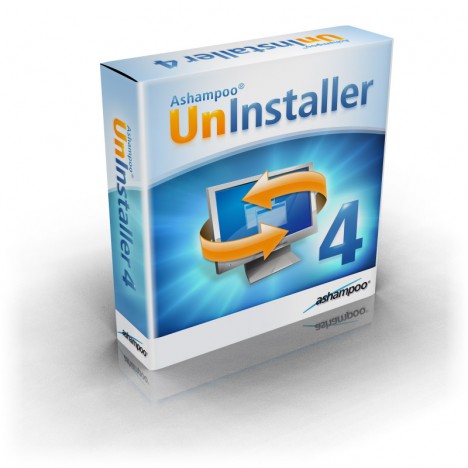 Features of Ashampoo Uninstaller
Windows registry cleaner
Hard disk defragmentation tools
Internet cleaner
Installation monitor
Drag and drop install or uninstall of applications form desktop
Installation Monitor
Automatic and manual monitoring of program installation
Monitor secret program activities
Remove all traces of programs from your system
Monitor secret program activities
Reinstalled
Drag & Drop Desktop Uninstaller
Find invalid installation entries
Manage system restore points
Undelete tool, restore accidentally deleted files
File wiper for secure deletion of files
Find/delete duplicate files tool
Find/delete temporary files tool
Find/delete empty folders tool
Start Menu cleanup tool
Registry Cleaner
Manage fonts
Compatible with Windows XP/Vista
The original retail price for Ashampoo Uninstaller 4 is $49.99 or users can download Ashampoo Uninstaller 4 trial version for only 30 days free usage. However, as part of promotional offer from Ashampoo, now everybody can get a free full version license copy for its older version, Ashampoo Uninstaller 3.
1.  To download the full version retail Ashampoo Uninstaller 3 setup installer, just head to the following URL to register:
http://www.ashampoo.com/frontend/registration/php/trial_step1.php?session_langid=20&edition_id=5520
2.  Fill in the form by entering email address and other information just click the "Send" button. Users will receive an email sent out from Ashampoo. Click on to the URL link highlighted in the email to proceed.
3.  After click the URL link, users will thence be directed to the Ashampoo Product Registration page. Fill in the relevant information and click "Send".
4.  Upon completed registration, users will received an email together with the free registration key.
5.  Download and install Ashampoo Uninstaller 3: ashampoo_uninstaller3_se.exe
6.  After completing installation of Ashampoo Uninstaller 3, users will be asked to register the license key.
7.  Enter the serial license key given to enjoy the free powerful application.