USB is famous for its easy plug and play. It creates the convenience of device usage but at the same time it also poses some risks into access of confidential data without any acknowledgement from the owners. CygNET unveils a new network security software for personal usage which able to prevent the occurrence of such incident. Known as USB CopyNotify! Version 1.3, the free software is able to monitor any USB device that are plugged into the client PC USB port with intention to copy the confidential contents and alert the server PC for further action.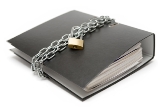 The setup is quite simple, with both the server and clients being installed with the CopyNotify! software. Whenever there is an access to the data entry being detected on the clients, an alert will be triggered and sent to the server. This includes the copy operation as well as unauthorized program installation. To simplify the work, it is able to create a log file of the USB port access for daily tracking. That is not all, the software piece is smart enough to send a warning message to the server when someone is trying to uninstall the CopyNotify software from the system.
It is pretty useful especially when dealing with confidential data in a shared network. Compatible with current Windows 2000, XP, 2003 and even Vista, you can try to download it here for immediate data protection.