Is there any funny sound generated when your hard drive is in operation? Here I am introducing a free application that can be used to diagnose your hard drive problem.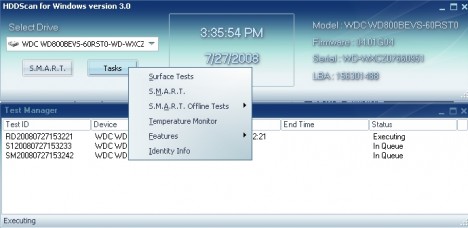 This application allows you to analysis HDD temperature. It also able to conduct S.M.A.R.T test, generate and print report to document for info of the HDD Health. It works on ATA, SATA and SCSI drives. Surprisingly, it also works on removable drives such as USB and Firewire.
After all, it is free, although it is not perfect and there are room for improvement. The new update is expected soon.
Give it a try and download here.