Mind Medley is a suite of 16 casual brain-boosting mini puzzle games. The mini games in Mind Medley features two game modes with colorful graphics, is easy to play yet offers a challenge for all skill levels and grow with player as he or she improves. Some games packaged in the Mind Medley are Memory Match, Shadow Shapes, Perfect Pairs and more.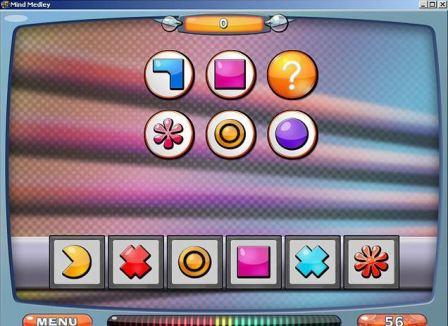 Features of Mind Medley:
16 Brain-Boosting Mini-Games
Easy to Play, a Challenge to Master
Dozens of Interesting Brain Facts
Tracks Your Improvement Over Time
Endless Replay Value
Energetic & Colorful Graphics
Unlock new games and track your progress through endless hours of play.
Mind Medley is available for free online playing at many games sites. The downloadable Mind Medley that can be installed on a PC computer to play offline still costs a few bucks of up to $19.99 on many games download sites. Now, everybody can download full version Mind Medley to play without restriction and limitation, thanks to RealArcade.
The free Mind Medley full version game is available for download at the following URL:
http://www.realarcade.com/partner/promoFull?gameid=mindmedley
The offer may expire anytime, so order the free full version game now to enjoy the promotion.