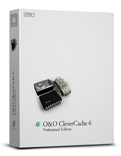 O&O CleverCache Professional is well-known software utility for Windows operating system that specifically designed to boost the system performance without any extra hardware. O&O CleverCache 6 unlocks hidden power of the system by optimizing caching system and control of the resource management for file caching and applications. In addition, the O&O CleverCache also prevents heavy system loading and guarantees the availability of a certain amount of memory. Therefore, it leads to a PC performance increase and lower response times.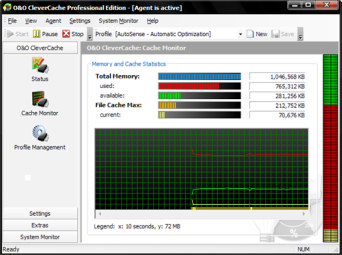 Features of O&O CleverCache 6 Professional Edition
O&O AutoSense Profile (predefined user profiles)
Monitors the most important system components
Improved File Cache management
System tuning and monitoring
Applies, exports and imports individual profiles
Detailed memory use and cache statistics
System tuning and further control and monitoring through the System Tray
Mem-O-Free for more available main memory
Mem-O-Safe for increased security in a system crash
O&O CleverCache 6 Professional Edition single license listed price costs $29.95, while O&O CleverCache 6 Server Edition, which for commercial used, is priced at $142.74. As part of promotional offer from O&O Software, now everybody can get a free full version licensed copy. The free O&O CleverCache 6 Professional Edition giveaway is full commercial working version, with no restriction nor locked features.
To get the free license for O&O CleverCache 6 Professional Edition with free serial number and activation key code, follow these steps:
Visit the promotional page at the following URL:

http://www.oo-software.com/home/en/special/clevercachespecial/

Enter the name, email address, and other information, then click "Submit" button.

A verification email will be sent to use's mailbox with the activation code or license key in it.

Note: The email from O&O Software will take some time to proceed.

Download the installation file via link below:

http://www.oo-software.com/corp/en/download/current/ooclevercachepro/registered.html

Then enter the email address and license code that received as shown in below image.

Enter the license serial number during installation to activate the full version of O&O CleverCache 6 Professional Edition.
O&O CleverCache 6 Professional Edition supports Windows NT4 Workstation, Windows 2000 Professional, Windows XP, and Windows Vista.