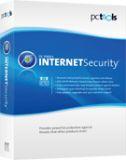 PC Tools Internet Security 2009 is a all-in-one security suite that includes the well-known PC Tools Spyware Doctor anti-spywarefeaturing our award-winning anti-spyware, PC Tools AntiVirus anti-virus, PC Tools Firewall Plus firewall and spam protection all into one application. With PC Tools Internet Security 2009, protected computer system can detect, remove and blocks all types of spyware, adware, viruses, Trojans, worms, keyloggers and other online threats, in addition to protection from hackers, intruders and other unauthorized software or network attacks, plus spam filtering for protectino against unsolicited email.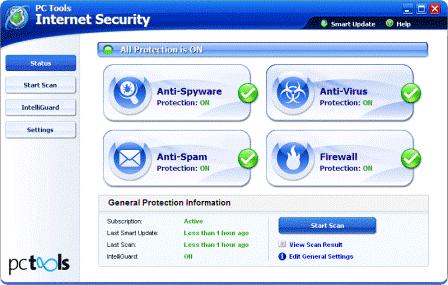 PC Tools Internet Security 2009 costs $59.95 for 1 year subscription license which can be used for up to 3 computers. Subscription allows user to have access to all new versions, unlimited smart updates and customer support for 1 year. As part of promotion with Westpac Banking Corporation (WBC), everybody can now grab a copy of 1 year subscription license for PCTools Internet Security 2009 with genuine activation license code.
To get the PC Tools Internet Security 2009 license key to register and activate the full version product, go to the following URL:
Enter the first name, last name, email address and password, and then click on "Signup!" button. The license details for Internet Security with license name and license code will be displayed and email to your mailbox. The license information will be used to activate the PC Tools Internet Security 2009 for one year free usage.
Download PC Tools Internet Security 2009 for Windows: issetup.exe
After installing, PC Tools Internet Security 2009 will be installed as fully functional 15-day evaluation trial version which offers time unlimited real-time protection (free threat blocking), but does not remove threats detected during on-demand scans. To register, click on "Register" on the main screen of the program and entering the name and license key received into the evaluation version. Once valid license information is entered the program, the free registered version of the Internet Security will then be activated.